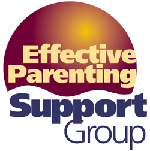 Effective Parenting
Support Groups
Effective Parenting Support Groups provide opportunity to interact with other parents and grow in your parenting. These groups are for parents who feel overwhelmed and for those who just want to be better parents.

Do you have any of these problems or want to avoid them?
"My kids won't do what I tell them to do."
"Whenever I give an instruction I get a bad attitude."
"My child has a problem with lying."
"I don't know how to motivate my kids."
"There's always tension in our home."
"My children badger, whine, argue, complain, bicker, and harass each other and me."
"My son can't accept no for an answer."
"I can tell my daughter is in with the wrong crowd at school but I don't know what to do."
"I get angry with my kids and explode."
"My son's grades are dropping and he's struggling in school."

It's time to get some help.
Effective Parenting Support Groups are Christian groups around the country supported by the National Center for Biblical Parenting. Each group seeks to help parents using the Four Goals of Effective Parenting and does so in two ways at each meeting. First, there is a teaching time where biblical material is presented and/or discussed. The second is a sharing time where individuals can get help for their specific parenting needs. What does a group meeting look like?