What will your group look like?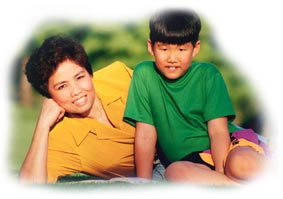 Although Effective Parenting Support Groups have certain distinctions, there are many thing that make each one unique. By answering the following questions, you'll be able to determine what your group will look like.
What time of the day and day of the week will you meet?
Many groups meet on an evening each week which seems to be easily accessible to people. Other groups choose an evening with a lot of activity already, especially an evening containing youth activities so that the children are cared for. Other groups meet on Sunday mornings during an adult education hour. Groups of moms often meet on a morning during the week or a group of dads may meet on a Saturday morning.
How frequently will you meet?
Most groups meet every week. This usually provides adequate support for parents who are struggling and the accountability for group members to keep things moving in a positive direction. Because schedules are busy and time is a commodity, some groups choose to meet once every other week or once a month. These groups tend to be less "hands on" when it comes to involvement in the lives of group members.
How long will your meetings run?
Most groups choose an hour and a half to two hours as a good length of time for a meeting. Having enough time for both teaching and sharing requires you to schedule the meeting with some margin to start late, enjoy fellowship, and take care of items of group business.
What age of children will you target for this Effective Parenting Support Group?
You may find broad interest in your group and invite anyone to attend. This works well as long as people are patient enough to deal with questions and needs of toddlers and teens as well as preschool or school age children. This is okay and provides opportunity for people to help others at different stages of parenting and to gain greater perspective of what's to come. However, when you think that the size of the group or the needs of the group warrant dividing up, you may have the groups focus on a particular age range.
Where will you meet?
Meeting at a central location like the church can be helpful for directions and ease. It's convenient for a number of reasons especially when there is a children's program running concurrently. Some groups, however, prefer the comfort and relaxed environment of a home. Still other groups will meet in a neutral location to facilitate an outreach goal. They may choose a local library, school, or community center.
Will you offer childcare?
One of the realities of parent ministry is that parents have the responsibility of children who must be cared for. If you don't provide childcare, then those parents must find it on their own, often resulting in parents missing meetings or only one parent attending. For this reason, some groups choose to meet at times when children are already in programs. A mom's group during the day, or a parent meeting during the children's or youth activities may be the answer.
When will you take a break?
It may seem strange to decide when you're going to take breaks but it will help you know when to set your start date. Will you break between Thanksgiving and Christmas? Although you may be tempted to do so because of busy schedules, keep in mind that holidays are a very stressful time in family life. Your support group may be an asset during that time. Will you break for the summer? Again, summers make group attendance unpredictable because of vacation and leisure schedules, but the summer is often very stressful on parents who now have their kids at home most of the day.
When will you begin to meet?
Choosing a start date allows you to enter into the next step – publicity. Give yourself enough time to get the word out but not too much time to lose the excitement of the group's beginning.
These are just a few questions to help you get started. The Effective Parenting Support Group Leader's Guide walks you through the process to design, publicize and lead a group.