Phone Coaching Sessions Available with Dr. Scott Turansky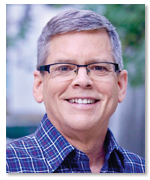 "The family is so important. When I hear from parents and children who are struggling, my heart goes out to them. But I know that there are answers. That's why I work with parents every day. I'm a strategist and when I listen to the problems a parent faces, I know that we can develop an action plan to get family life back on track." —Dr. Scott Turansky
Dr. Turansky has worked with parents for over 30 years. He's coauthored fifteen books on parenting and he and Joanne Miller have created four parent-training video series. They've also developed a Home Study Course to help parents called the Heart Work Training Manuals and Audio Sessions.
The problem is that you can read a hundred books on parenting and still wonder how to put it all into practice in your family. Each child is unique and different.
In fact, Dr. Turansky would be happy to give you a free 15 minute phone consultation to see if the coaching program would be beneficial to you.
Scott says, "We can accomplish a lot together in 15 minutes. Of course we can't go too much in depth, but if I can get the big picture of what's going on in your child, I can guide you to a heart map with specific solutions that your child needs right now. I will likely show you how our coaching program would help you with your child's challenges but even this short time together will be beneficial for you to understand how a heart-based program would offer new insights to challenging areas."
He'll listen to your situation, give you some analysis from a heart-based approach, and guide you to the best solutions. Go here to request your free consultation.
Many parents are doing good things to work with their kids, but for some reason the child doesn't seem be respond to those good approaches. It's in these difficult situations parents contact Dr. Turansky. He helps them develop a specific action plan to address an issue or group of issues in a child's life.
Dr. Turansky doesn't just give pep talks. Rather, he helps you develop a unique plan for your particular child. He takes time to listen to you and asks questions and then together develops the parenting plan and shows you how to implement it with your child.
So much of the advice out there is merely behavior modification and quite frankly, rather shallow. What you need is a plan to touch and mold the heart of your child.
God heals a child's heart, but he often uses parental leadership to prepare the way. Throughout the process it's important to ask God for his grace for the specific situation, wisdom for solutions, and power for the child to overcome the weakness.

Dr. Turansky has helped hundreds of families with this personalized approach. Here are just a few of the comments from parents who have helped their children make significant changes.