One of the challenges is that parents must make a significant parenting shift. No longer can they treat their teens as if they were 10 or 11 years old. As teenagers, these young people need different strategies and approaches. Parents must develop many skills and tools to handle these shifts, but with some work, they can successfully navigate the waters of directing a teenage toward adulthood.

You might want to take advantage of the Biblical Parenting Coaching Program Dr. Scott Turansky himself coaches parents and he has trained many coaches as well. You can learn more about how you might benefit from an individualized, personalized strategy for parenting your teen.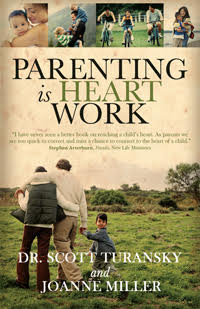 Several principles will help you to work with your teens. Learning how to communicate with them is essential. That can be tough when all they give you is grunts or "I don't know" to your inquiries about their day. Understanding the five levels of communication can help you know how to more effectively dialogue with your kids. Chapter 8 of the Parenting is Heart Work book outlines these levels and Chapter 6 gives you ways to emotionally connect with your teens. Connecting may not be as easy as it once was. Teens are often gone from home a large portion of the day, and the time home may be consumed with instructions and corrections. However, emotionally connecting is essential for a strong and healthy relationship with parents.
Watch the THRIVE Family Video Experience with your young person. These 15 minutes videos come with a Leaders Guide that helps create talking points about the heart and its importance to real life situations you face every day. A family activity is also included to provide a creative approach to discussions about family dynamics.
Understanding the heart is very important when working with teenagers, so you'll likely want to read this book if you haven't already, and read it again if you already read it. You might also want to listen to the Parenting is Heart Work Audio Series, a set of eight audio sessions focused on helping you learn to relate to your child using a heart-based approach.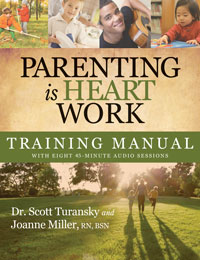 Knowing what consequences to use with teens can be puzzling. The book with eight audio session entitled Parenting is Heart Work Training Manual provides you with several categories of consequences you'll want to understand as you work with your teens. Not only will you have more ideas, but you'll also know how best to use them. Many parents remove privileges or ground their teens but don't know how to maximize those strategies. In this workbook you'll learn how.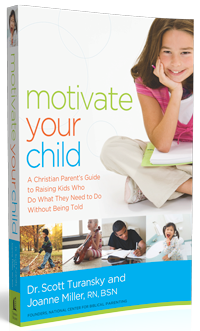 The book Motivate Your Child is a powerful look at internal motivation from a biblical perspective. All young people need the ideas taught in this book to help them understand the power of moving away from reward and punishment as their primiary motivators to something more mature and responsibile.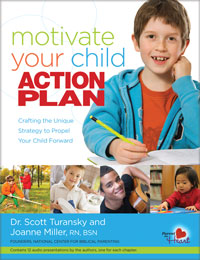 The Motivate Your Child Action Plan contains 12 chapters to help you, as a parent, develop a plan to change any problem at any age for any young person. It outlines 12 meetings you can have with your child and shows you how to balance firmness, relationship, and several other buckets of resources to bring about change.
The Family Toolbox is video training tool for parents of teens.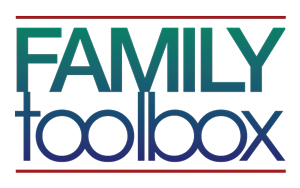 It contains 8 sessions. Each one provides a 10 minute teaching session for the parent and a 2 minute video to watch with your child, showing a family experiencing some form of conflict. You have a mentor guide that helps you communicate 16 life success principles to your teen. The video provides a nice bridge for significant interation.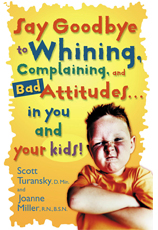 Honor is an essential ingredient for teens to learn and practice. With disrespect so prevalent among young people, honor helps them relate in a more productive way to the family members, friends, coaches, employers, and teachers. Some training in this area will go a long way. Chapter 8 in the book Say Goodbye to Whining, Complaining, and Bad Attitudes, in You and Your Kids applies the concept of honor to teens. You'll learn five ways to relate to teens and a tool called the Teenage Challenge to focus on particular heart qualities your teenager needs. The chapter also shows you how to link privilege and responsibility together to help your teen move on toward maturity.
As you continue to work on spiritual development in your teen you'll likely want to look at the Family Time Activities book Tried and True. This book uses activities to interest your young person in spiritual truths. Spiritual training goes a long way to keep the lines of communication open, and to help form the values that your young person needs.
If you'd like some additional help, we would suggest that you sign up for free email parenting tips, attend a live parenting seminar, or set up a phone coaching session with Dr. Scott Turansky to help you with a specific action plan for your family.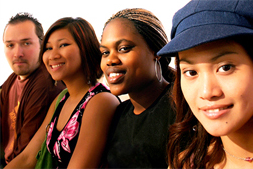 It will also be helpful for you to begin now to plan for the future. Consider reading the article on Launching Adult Children. This will give you some ideas about where you're headed. It may be possible to implement a few of those ideas now, or at least begin talking about them so your teenager is also thinking rightly about what comes next and how to successfully move into adulthood.
The teenage years are a time of preparation. Enjoy your teen now, but also keep in mind that in a few years that teen will be an adult. Lots can be done now to equip your teenager for that transition.
As you work through the teen years you'll want to come back and visit us regularly. We want to support and encourage you during these important years.