Our Staff
Dr. Scott Turansky

Co-founder

Dr. Scott Turansky holds two masters degrees from Western Seminary in Portland Oregon. He also has a doctorate in organizational management and strategic planning from Fuller Theological Seminary. He's married to Carrie and has five children and six grandchildren. Scott has been a pastor for over 40 years. Learn more about Scott Turansky here.
Joanne Miller, RN, BSN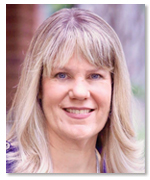 Co-founder

Joanne Miller holds her Bachelor of Science Degree in Nursing from William Paterson College in New Jersey. She has served as a pediatric nurse for over 25 years. Joanne is married to Ed and they have two grown sons. Learn more about Joanne Miller here.
Ed Miller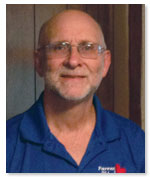 Director of Development

Ed is married to Joanne Miller and they have two grown sons.

Ed graduated from the University of Delaware with a BAAS in Arts and Science 1977. He started as a campus staff member with InterVarsity Christian Fellowship in the fall of 1977. Ed has focused on leadership development, disciple-making, evangelism and ministry training on a number of college and university campuses throughout New Jersey. He also served as the Area Director for InterVarsity in Central/South New Jersey for 14 years before becoming the Assistant Regional Director for the New York/New Jersey Region. In the regional leadership role, Ed has focused on training program development, alumni ministry and fundraising.
InterVarsity provided a number of sabbatical periods during Ed's 30 plus years of service. He was able to do Biblical and Theological studies at Regent College in Vancouver, Alliance Theological Seminary, and Princeton Theological Seminary. Other experiences included missions trips to Central America and urban ministry programs in New Jersey.
Ed is a good friend of Scott Turansky. He and Scott pastored a church together for eight years and their families have enjoyed living in the same neighborhood and vacationing together.
Ed leads the National Center for Biblical Parenting development of strategic partners. He's particularly responsible for finding financial supporters who are eager to support family ministry. He is a contributing author to two Family Ministry books and teaches parenting seminars.
If you're interested in having Ed come to your church to teach a parenting seminar or knowing more about how you can partner financially with the National Center for Biblical Parenting, you can reach Ed at ed@biblicalparenting.org.
Tracy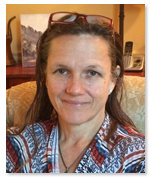 Seminar Coordinator

Tracy is our Seminar Coordinator. She grew up in South Africa, where she married her husband Brad. In 1995 they moved to London, where they had their three children, Alex, Josephine (Jo), and Matthew. In London, Tracy worked as the assistant to the Director of Evangelism at St. Stephens church before starting their family and becoming a stay at home mom. In 2005, they moved to Yardley, PA after Brad accepted a work transfer. Tracy continued as a stay at home mom and was very involved with her sports crazy family. As of now, Tracy leads a women's walking group, enjoys playing tennis, cycling, and is training to run a marathon (God willing). Tracy is a member of Calvary Chapel Mercer County and is involved in the Prayer Ministry Team. Tracy also helps lead the Sunday School program and participates as one of God's Girls Team leaders (outreach to homeless women). Tracy also leads her local area's Moms in Touch Prayer Ministry. Tracy has a background in sales and a degree in Marketing.
If you're interested in learning more about hosting a parenting seminar, please contact Tracy at Tracy@biblicalparenting.org.