Parenting Your Baby – Starting Strong From the Very Beginning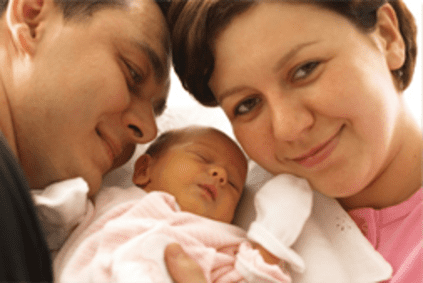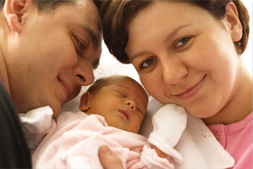 Bringing a baby home from the hospital can be one of the sweetest and scariest moments all at the same time. Finally, the work of pregnancy, labor, and delivery is over and now you have that little baby as a trophy for all that effort.
Or maybe you adopted your baby. Years of waiting and pursuing have brought you to this point. But now what?
You may have questions about feeding, bathing, dressing, and carrying your baby. But, most importantly you'll want to develop a philosophy of parenting early on. The Baby Adventure (featured below) is a book of ideas and information, but it's more than that. The ideas represent a way of living with children that helps them grow and develop physically, mentally, socially, emotionally, and spiritually. Furthermore, this easy-to-read book can act as a devotional to help you see God as Father in a whole new way.
There are so many ideas out there about raising children. You can pick and choose through the libraries of wisdom to develop your own strategy of parenting. You may try some things for a while and then switch to something else that you believe might work better. That's one of the signs of a good parent. You have to be flexible and take time to get to know your baby.
All children are unique and special. There is no "one right way" to parent. You'll find wisdom in books and the vast opinions of moms and dads who have gone before you, but you'll have to evaluate which of those ideas is best for you and your baby.
We say that parenting is heart work. In fact that's the name of one of our books. It would be helpful for you to read that book as soon as you can because it gives you a strategy for parenting that goes beyond simple behavior modification. Read more about Parenting is Heart Work here.
We know that you'll have many questions about how best to handle things like sleeping through the night, feeding schedules, separation anxiety, and other common areas. And it won't be long before you'll be asking questions about discipline, potty training, and working through other toddler related issues. You may want purchase the MP3 set called Parenting Toddlers available in our web store.
We have another resource just for you. It's called the Toddler Parenting Toolkit. It contains three posters with growth milestones, one for infants, one for toddlers, and the third for 2-year-olds. These posters provide several developmental milestones including suggestions for spiritual training. In addition it contains some ways to start working with very young children to teach them about God. You'll also receive a booklet we've written called Toddlers on the Move. That booklet is a piece of the bigger book Toddlers on the Move.
Spiritual development starts now. Talking to your baby, singing worship songs, and even telling Bible stories is an excellent way to begin good habits of spiritual interaction. Be sure to pray for and with your baby often. When parents pray with each other and with their kids, they develop spiritual bonds that are so important for families.
As your baby grows and develops you'll make important parenting shifts. We want to help you all along the way. If you haven't already done so, you might want to sign up for free email parenting tips. Although those tips are generally for parenting children ages 2 to 18, you'll benefit from seeing the advice go by now to prepare you for what lies ahead.
We'd love to help you as you continue to grow as a parent. May God richly bless you and your family.