About Joanne Miller, RN, BSN
Co-founder of the National Center for Biblical Parenting
My name is Joanne Miller. I'm a mother, a daughter, a sister, a nurse, an author, a teacher, a friend, and an administrator. I'm a daughter of our heavenly Father and a native New Jerseyian.
My husband Ed and I married in 1982. We met through InterVarsity Christian Fellowship with whom Ed served in a variety of roles and capacities for over thirty years. Upon retiring from InterVarsity, Ed began his own business, Miller Projects LLC. Ed has been trained as a presenter and a coach for the National Center for Biblical Parenting in addition to developing his own parent coaching program The 3 Pathways. Ed is a coach through and through. Whether it be equipping church leaders or coaching parents, Ed is an encourager and a trainer and has a passion for working with young people. Ed and I have two grown sons, a daughter-in-law, and two grandchildren.
I love children. I suppose that's why I teach parents. I want to see family life done well. I believe there is so much we can do to connect with and grow the hearts of our kids and it's all about relationship. If I can teach parents and children how to relate well together, I feel a sense of joy and peace. I also love my career as a nurse. I have been a pediatric nurse for over 30 years.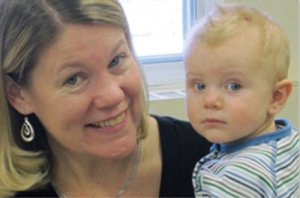 Joanne's Favorite Resources
Another favorite resource is The Baby Adventure book. This book is a guide for new parents to answer some basic and foundational questions about interacting with, and caring for a newborn, and an infant, and really delighting in this stage of life. Scripture verses are woven throughout to help the new mom and dad understand how parenting an infant teaches more about our heavenly Father and his care for us.